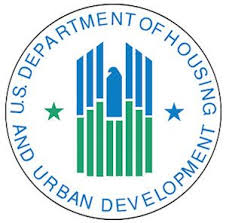 The Section 8 Rental Assistance Payments Program is a Federal program designed to provide rental assistance for low income families.
We are pledged to the letter and spirit of U.S. policy for the achievement of equal housing opportunity throughout the nation. We encourage and support an affirmative advertising and marketing program in which there are no barriers to obtaining housing because of race, color, religion, or national origin.
This program is aimed at families who are currently paying more than 30% of their adjusted gross, monthly income for rent and utilities, and for those who need rental assistance in order to live in "safe, decent and sanitary" housing. Mountain Projects and the Federal Government have a special commitment to aid the homeless, low income, elderly, handicapped, disabled and large families.
MPI currently has 1008 vouchers to help families in both Haywood and Jackson Counties. Typically 43% of the clients we help are elderly, handicapped or disabled. Once our clients receive a voucher they choose the home they want to live in. We have more than 700 landlords within the two counties that work with this program.
In order to assure the health and well-being of agency employees, all agency sites and facilities are closed to the public effective
4:00 p.m. Monday March 16, 2020 
Services will continue operations by phone and email. Please call 828-452-1447 for more information.
Public Notice
Housing Choice Voucher Program
April 3rd, 2020
8:30 am
Due the COVID 19 our hearing will be held by conference call by dialing 1-877-273-2910. The code to join the meeting is 2177321.
Mountain Projects, Inc. will hold a public hearing to hold open discussions regarding HUD Section 8, Housing Choice Voucher Annual Plan and 5 Year Plans addressing goals and objectives related to the rental assistance program.  These plans will be available for review at both Mountain Projects' offices located at 2177 Asheville Road, Waynesville NC 28786 and 25 Schulman Street, Sylva NC 28779 until April 29th, 2020. 
Haywood County
The waiting list for Haywood County is currently open. You may call 828-452-1447 and make an appointment to apply or you may begin your application on this web site located under Housing Services.
Jackson County
The waiting list for Jackson County is currently open.You may call Pat Bennett 828-586-2345 ext. 318 for an appointment
 to apply or you may begin your application on this web site located under Housing Services.
INCOME BASED HOUSING
AVIEMORE VILLAGE APTS.
55+YRS & DISABLED
828-627-2571
CAVALIER ARMS APTS.
828-456-6776
DEPOT ST. APTS.
828-627-1980
HICKORY HOLLOW APTS.
828-452-5789
LAKE VIEW APTS.
62+YRS &/OR DISABLED
828-648-3565
LAURELS OF JUNALUSKA
55+YRS
828-452-9747
MAUNEY COVE APTS.
828-452-1688
MEADOW LAND APTS.
828-452-1688
MOUNTAIN VIEW HOUSING
828-648-3565
SMOKY MEADOWS APTS.
828-648-1655
STONE RIDGE HOUSING
828-400-0917
TIMBER RIDGE APTS.
828-627-3371
WAYNESVILLE HOUSING AUTHORITY
828-456-6377
WINDY HILL APTS.
828-627-1980
LANDLORDS/REALTORS
ANN EVANSON
828-452-4523
ELENOR COFFEY
828-456-7136
FORGA RENTALS
828-456-3279
HAROLD ALLEN
828-342-7754
JIM CALDERBANK
828-226-0488
JOE SAM QUEEN
828-452-1688
LARRY MILLER
828-734-8807
MARVIN JENNINGS
828-506-0434
ROB BURNS
828-400-4604
DENNIS WATKINS
828-400-6627
SANDRA NELSON
828-507-0403
BURGIN RENTALS
828-342-4117
SELECT HOMES
828-456-6111
SUNBURST REALTY
828-452-1144
SUSAN BROWN
828-421-9585
TOM PARHAM
828-702-8197
MAGGIE MOUNTAIN VACATIONS
828-926-4270
ABBY PARK, LLC
941-650-5440
BRIAN KEEFER
802-744-0338
Owners With Multiple Units- Jackson County
Owner/Agent Name                                                            Phone Number
All Pro Property Management, Inc.                                                            828-587-7368
(Sunita Wright-Property Management)
Chrismark Properties    (Rita Mathis-Manager)                                      828-506-4435
Devin Development, Inc.                                                                             828-226-0335
Liz Broom                                                                                                        828-226-7070
Graber Properties                                                                                           828-586-4629
Virginia Hawken                                                                                             828-586-8670
Jack In The Box Inc.                                                                                       828-586-0724
James Lee                                                                                                         828-506-0578
Marvin Jennings                                                                                              828-506-0434
Anna Saunders                                                                                                 828-293-1352
Lee Simonds                                                                                                     828-400-0917
Premier Five (Bobby Owens)                                                                        828-226-0018
The Villages   (Ann Selby-Agent)                                                                 828-631-0700
Blue Moon Rentals LLC                                                                                 828-506-8701
Rick/Pam Wood                                                                          828-269-8090/ 828-586-2976
Shuler Brothers Properties                                                                           828-497-1300
Listed below are other housing opportunities available in Jackson County:
**Reedwood Manor Apartments (Must have children to apply.)                     828-586-2253
**Jackson Village (Must be 62 years of age or greater to apply.)                       828-586-4272
**River Park Apartments (Elderly, Disabled and/or Handicapped Only!)     828-631-0124
**The Haven at Mountain Oaks (Elderly,Disabled/Handicapped Only!) 828-586-3289
Ann Selby, Agent
**High Ridge Apartments                                                                                     828-354-0235
(You have to apply at the office located on the property and be approved before we can assist you at this complex.)
**We no longer work with Nicol Arms Apartments, they have their own program.
NOTE: YOU MUST APPLY AT THE PROPERTY FOR THESE UNITS**
Our local newspaper is a weekly publication and you can check the classified section for rentals also at:
Click here to add your own text